Wild Flower Seed & Seed Mixtures
Why Choose Emorsgate Seeds?
Emorsgate Seeds is a family business producing wildflower seeds and wild seed mixes. Established in 1980 by Donald MacIntyre, and now farming wild seeds on 800 acres, we are the oldest and largest producers of wildflower seeds in the British Isles. We have held a Royal Warrant for the supply of wild seeds to HRH The Prince of Wales since 2014.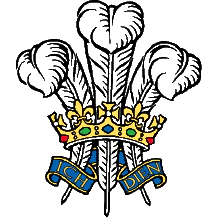 Royal Warrant of Appointment
By Appointment to HRH The Prince of Wales Suppliers of Wildflower seeds and Grass Seeds Emorsgate Seeds, King's Lynn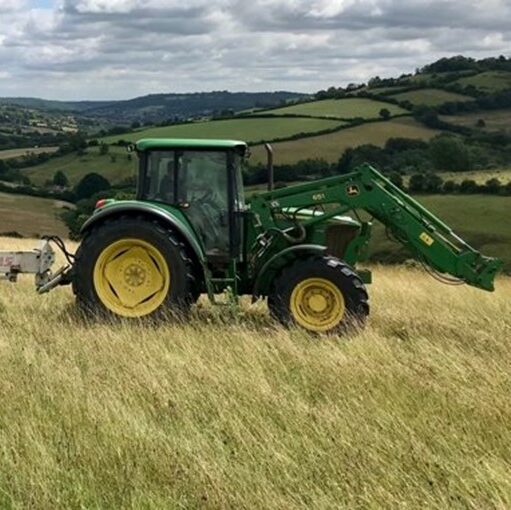 The best of botanical and ecological scientific knowledge with sustainable and eco-friendly agricultural techniques, in a nature-friendly way.
Discover how we produce wild seed for ecological restoration and the rejuvenation of nature. Our video showcases our dedication to sustainability, our extensive seed production across 800 acres, and our guarantee of providing the best quality native seeds. 
Featured Wildflower Seeds
Our wildflower seeds and grass mixtures have been developed and refined over 40 years to help create natural, diverse, balanced and interesting plant communities on a wide range of soils across the British Isles
To see our complete range of wildflower seeds, mixtures and prices, download our latest catalogue now.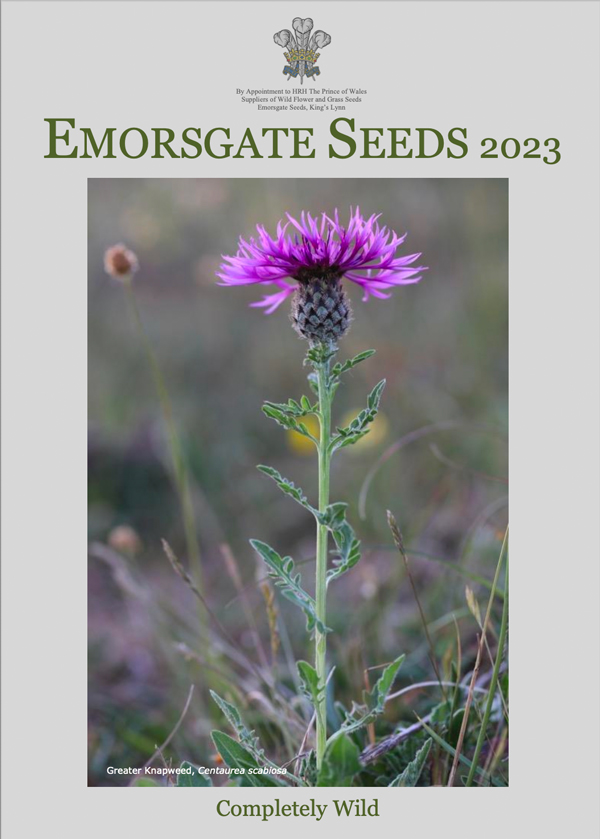 Emorsgate Wild Flower Seeds History
Emorsgate Seeds, established in 1980 by Donald MacIntyre, is a family enterprise and the largest producer of wild flower seeds and wild seed mixes in the British Isles, cultivating over 800 acres. Originating from seed collection in London's East End, it was inspired by Dr. Terry Wells' work on wild grassland creation. The business name hails from Terrington St Clement in Norfolk, the location of their inaugural wild seed crop.
Emorsgate merges ecological science with sustainable agriculture, maintaining farms in Somerset and Norfolk. They offer a vast variety of over 250 wild flower and grass seeds native to the British Isles, aiding in the creation of around 2,500 acres of wild flower-rich habitats annually. Donald, with the support of the succeeding MacIntyre generation and a dedicated team, heads the business. Besides seed production, they engage in research, provide expert advice, and pioneered the meadow brush harvester in 1986, a nature-conserving seed collection tool.