Mixed Diverse Meadows – EM34
EM34 is a blend of two brush harvested mixtures, harvested directly from established wild flower meadows; one from an old arable reversion grassland on the Wessex Downs, the other from an unimproved meadow in the South West. This mixture contains a range of species that are associated with traditional lowland hay meadows. This mixture contains a huge 44% wild flowers with 14 different wild flower species and 7 grass species.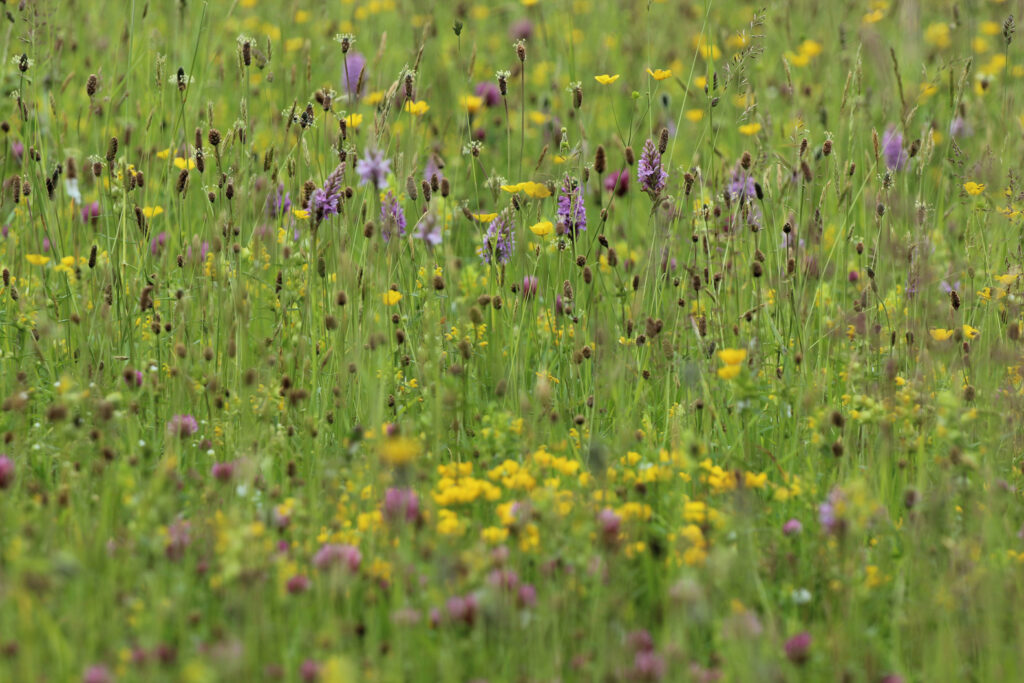 St Catherine Mixture – EM18
EM18 St Catherine Mixture is harvested from calcareous grassland high above St Catherine Valley, just north of Bath and on the southern tip of the Cotswolds. The fields are small unimproved hay meadows on thin droughty soils over limestone. This mixture also contains 44% wild flowers with 16 different wild flower species and 9 grass species.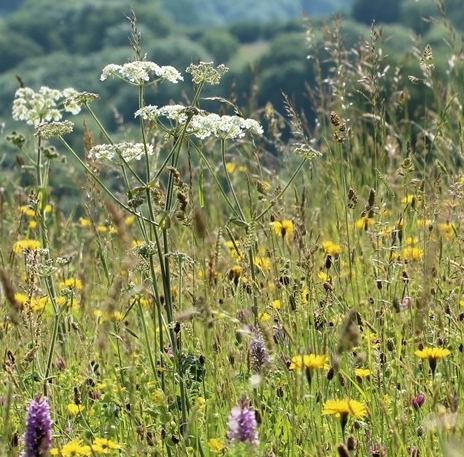 Cornfield Annuals – EC1
Cornfield mixtures contain annual wild flowers which will produce a colourful display in one growing season from an autumn or spring sowing. EC1 contains a selection of the brightest, most popular cornfield flowers. This mixture will grow well on most soil types. This mixture can be sown in the spring or autumn, so long as the weather is not too hot and dry.
For quicker flowering results when creating a wild flower meadow, we recommend combining meadow seeds with a cornfield annual mixture as a temporary nurse cover. This will help fill space and to provide some flowering colour and interest in the first season. When using this method both mixtures are sown together at the same time on to a clean, prepared, bare soil seedbed. Sow the meadow mixture at its normal sowing rate of 4g/m2 as this will deliver the long-term ground cover and diversity and add cornfield annuals to this at 2g/m2 to give a total combined sowing rate of 6g/m2.